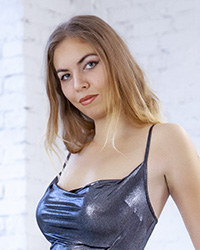 Diana Ringo is a classically trained pianist and composer.
She was born on 8 of March 1992. Diana grew up in Finland and has been interested in music from early childhood. At the age of five the her first music teacher, pianist Dmitry Soloviev, discovered that Diana has perfect pitch.
She studied piano with famous pianists such as Janne Mertanen, prize winner of the Chopin competition, Risto Lauriala, prize winner of the Beethoven competition. She has attended master classes by the Hollywood composer Lalo Schifrin, directors Paul Verhoeven and David Lynch.
Diana Ringo is also a visual artist, her works are available online at FineArtAmerica. Her artworks utilize digital techniques and have surrealist influences.
She is a Finnish citizen, residing now in Vienna.
Diana speaks English, Finnish, Russian and German.
She is the founder and director of the Prague Independent Film Festival.
Diana Ringo is a journalist for Indie Cinema Magazine.